Tampa International Airport
Location
Tampa Airport
Contact Information
Tampa International Airport Information:
813-870-8700
Tampa Airport Mailing Address:
Tampa INTERNATIONAL AIRPORT
P.O. Box 22287
Tampa, Florida 33622-2287
USA
Tampa Airport Address:
4100 George J. Bean Parkway
Tampa, Florida 33607
USA
Tampa Airport
Terminal Map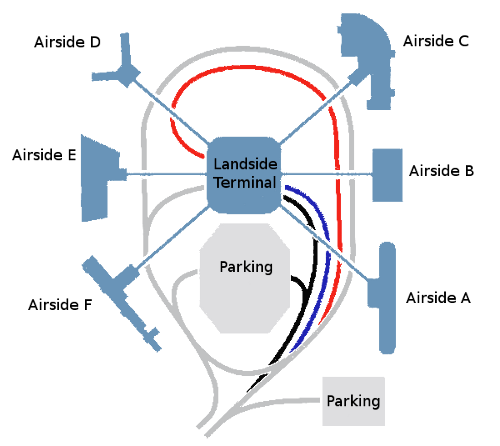 Please contact the respective airline to confirm arrival and departure terminal and gate.
Tampa International Airport
Parking
Currently, over 20,000 parking spaces are available at Tampa International Airport. These spaces are split between the Short Term Parking Garage, the Long Term Parking Garage, and the Economy Parking Garage. As of right now, there is an ongoing expansion of the Economy Parking Garages which is in its second phase of construction.